Popular Indian Holidays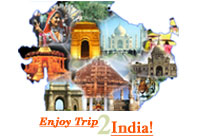 Popular International Holidays
Ethiopia
Ethiopia is a land of wonder and enchantment, a country with one of the richest histories on the African continent, a land of contrasts and surprises, of remote and wild places, home to cultured and friendly people who are descended from some of the world's oldest civilizations. This is the land of the fabled Queen of Sheba, home of the Ark of the Covenant, the birthplace of coffee. 'Lucy: the world's oldest known almost-complete hominid skeleton, more than three million years old, was discovered here. Ethiopia has so much to offer visitors: the Historic Route, covering the ancient town of Axum, with its amazing carved obelisks, Christian festivals and relics, including the Ark of the Covenant; Gondar, with its castles and palaces; Lalibela, with its remarkable rock-hewn churches; Negash, one of the earliest holy Muslim centres from the Prophet Muhammad Era with the Negash Amedin Mesgid; the walled Muslim city of Harar and Lega Oda, near Dire Dawa where you can see cave paintings considered to be thousands of years old.
Kenya
Kenya is still the primary focus of all adventure travel in Africa. It is one of the finest--and undoubtedly the most famous--safari destination in the world. Safari, however, is by no means the only reason to visit Kenya, for the attractions of its rich culture and diverse environments are considerable. Kenya is situated right along the equator, on the eastern coast of the African continent. Its coastal region is on the southeast, and to the east lies Somalia. Ethiopia is to the north, the Sudan to the northwest, and Uganda directly to the west. The southwestern border of the country is marked by Lake Victoria, and southward lies Tanzania. Kenya's geography is marvelously varied. While much of northeastern Kenya is a flat, bush-covered plain, the remainder of the country encompasses pristine beaches, scenic highlands and lake regions, the Great Rift Valley, and the magnificent Mount Kenya. Although Kenya's varied environments experience a wide variety of climate conditions, the temperature remains comfortably warm year-round. Much of Kenya experiences heavy rainfall from March through May and, to a lesser extent, from October through December. The best time for most outdoor activities (including safari and mountain climbing) is during the dry season (June-September).
South Africa
The best places to visit in South Africa include the stunning coastal towns of Hermanus, Cape Town, Knysna and Durban. Enjoy the mountain air in Hogsback and the Drakensberg. Settle back with world class wines from the Cape Winelands and enjoy a safari in the oldest and best Wildlife Park in Southern Africa -- Kruger National Park. No trip to South Africa would be complete without a visit to a township, and Soweto is the largest and most vibrant of them all. It's easy to travel around South Africa with several low-cost airlines operating throughout the country and excellent roads which makes it convenient to rent a car.